If you're an entrepreneur, you know it takes a LOT of tools to keep a business running! Here is a master list of all the tools and programs that keep your business running.
This is a constant work in progress, so be sure to check back, but here are some of my favorites!
Health & Wellbeing
GEM
Gem is a vitamin that's more than just a vitamin. Gem blends of superfoods, vitamins, minerals, probiotics and more in each whole food bite. Use this link to save $20.
GOLI
Goli is another favorite supplement of mine! I take the Apple Cider Vinegar gummies, the Super Fruits AND the Ashwagandha gummies. I may be a little obsessed. LOL Use this link to save $10.
OURA RING
The Ōura Ring makes accurate health information personal and accessible to everyone. Good quality sleep is linked to health, mental wellbeing and even avoiding serious long-term illnesses, so using a sleep monitor to check you're getting enough rest is a no-brainer.
I love my Oura ring and the insights it gives me into my heart rate and sleep patterns. Use this link to save $30.
APOLLO NEURO
I absolutely love the Apollo Neuro! In their words "The Apollo wearable provides scientifically sound touch therapy that you wear on your ankle or wrist. The Apollo device's silent, soothing vibrations speak to your nervous system, telling you that you're safe and in control. Developed by neuroscientists and physicians, it's a safe, non-invasive stress relief tool for adults and children, without drugs or side effects."
I used a PEMF mat for a couple of years hoping for similar benefits but just wasn't seeing results despite the huge investment. I tried the Apollo and have been thrilled. It's a wonderful addition to the nervous system regulation techniques I teach and use on myself every day. I wish I'd skipped PEMF and gone right to Apollo instead!
Tools & Tech
HYROS is an amazing tool to help better track where your leads and sales are coming from across ALL platforms and EVEN IF you're closing people over the phone! It helps me get a better ROI on ad spend for my clients and eliminates all of the confusion that the Apple iOS updates have caused with ad tracking in 2021. One big caveat: you need to be spending $10k+ per month in ad spend and must have revenue of $40k+ per month to qualify to work with HYROS.
Segmetrics can help you get clarity on your true lead value at every step of the customer journey. Especially if you don't meet the qualifications to work with HYROS, I would definitely check them out to see how much your marketing is really worth, with lifetime revenue attribution across your whole funnel. This is a tool that will help solve your post-iOS update tracking woes.
AppSumo somehow manages to land great deals on all kinds of creative, geeky, and practical products for entrepreneurs and sends them out to their list. Apps, tools, you name it. All kinds of cool stuff at amazing deals, so be sure to sign up and read their emails! The contact form and email sign up forms on my site are from AppSumo and they were FREE and super fast to install! Win-Win!
IQ tests tell you what you can do. Personality tests tell you what you want to do... the Kolbe A™ Index measures what you WILL or WON'T do. This quick and easy 36-question instrument gives you greater understanding of your own natural instincts and allows you to begin the process of maximizing your potential. This can be super helpful for hiring decisions - whether it is for building your team or to figure out what sort of coaching style you need seek out to balance out your strengths. Take the test here >
I can't recommend Evernote highly enough! It does so much, I can't even cover it all here, but you can save notes for yourself (or share them), write up blog post drafts, save random thoughts, clip articles from the web (my favorite function!), upload photos and more, and it syncs up between the web, your desktop and mobile devices so you can get whatever you saved, no matter where you are!
It's a lifesaver if you come across a lot of great articles on the web that you want to read later or keep on hand to reference. Instead of having a million bookmarks in your browser, clip them to Evernote for later where you can do a search for the topic tags and see everything nicely organized.
I love to save photos to Evernote on my desktop for access on my phone - which is handy to post to Instagram the cool images you've created in PicMonkey or Canva.
Every entrepreneur's nightmare is having your computer crash and losing everything! Keep your computer backed up with Backblaze for peace of mind!
Google Drive and Dropbox are both great options for storing files "in the cloud" and sharing them with others as needed. I've used Dropbox for years, but if you need more space and a paid plan (they both have free options), I like the fact that Google Drive eases you in with a lower tier than is available on Dropbox. If you have a Google account, you have a free Drive account ready and waiting for you! Score!
Social Media Tools:
Hootsuite & Buffer are two of the most popular tools for automating your social media posts. In addition to scheduling your updates to Facebook, Twitter, Google+, etc., they also shorten URLs,  give a one-time push to all social media accounts, and provide analytics and reports on relevant metrics, plus so much more!
PostPlanner is a Facebook application for scheduling posts. The layout looks nearly exactly like Facebook which makes it that much easier to use. Just connect to the application to Facebook, and all your fan pages will be pulled in. Select the one you want to post to, and post to it. Plus, Post Planner can help you with finding the right content to share for multiple Facebook pages, not just one!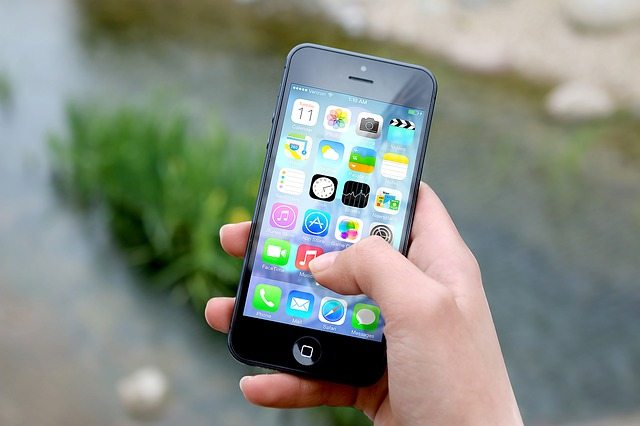 iPhone Apps:
Wordswag adds pretty text to an image in seconds. This is probably my favorite app for creating quote images for Instagram!
Flipagram is the easiest way to share all the great stories trapped on your phone! Create fun short videos with your photos and favorite music. Share privately or with followers in the Flipagram community and beyond. Explore trending flipagrams to discover interesting people and stories from around the world.
Stop screenshotting, cropping, and posting again on Instagram. Repost for Instagram makes it easy to repost your favorite photos & videos while giving credit to the original Instagrammer.
Instaquote helps create beautiful text pictures for Instagram.
Calendars, Appointment Scheduling, CRMs
If you're looking for a great paper planner, the two I use and love are the Leonie Dawson workbook and the iBloom planner. I used Leonie's to really envision my year and set big goals. I use the iBloom planner every single day and adore it! It's great for keeping up with day-to-day plans and to-dos but also for planning out big projects and keeping track of your goals. If those aren't your cup of tea, check out this blog post for LOADS more options to suit everyone.
This is a powerful free calendar! Have a Gmail address? You have access to a Google calendar! Nice perk - you can set up multiple calendar types (marketing and content calendars, personal appointments, etc) and even share a calendar with someone on your team to make planning easier.
Insightly is the most popular CRM tool for entrepreneurs. From simple contact and task management to sales opportunity tracking, reporting and project-management, Insightly makes your job easier!
Email Service Providers
MailChimp is what I used starting out for my email marketing. It's affordable, easy to use, has great customer care, and has plenty of functionality for what most new entrepreneurs need to start building a list and sending out emails. There's a free plan, but in order to do automated emails, you will want to go ahead and grab a paid plan.
Infusionsoft/KEAP
Infusionsoft (now known as Keap) is what I moved along to once I was ready for a more robust email marketing system that can handle more complex funnels. Shoot me an email if you would like me to connect you to my Infusionsoft rep or let them know I sent you if you call!
Screen Sharing, Telecalls, and Webinars
I love Zoom for screen sharing and recording! I've been using it for about a year now and rarely have issues with it. It's more stable than Skype or Google Hangouts for me. I use it for 1-on-1 coaching with clients and have also done small group training with Zoom. The presenter can share or allow others to, you can be on screen or off, talk thru your computer mics or dial in on the phone, and there's a chat box as well. It's a great low-cost option for smaller groups.
I use Loom literally every day to easily record videos for clients where I can share my screen and walk them thru processes. I love that I don't have to download/upload the videos, Loom immediately gives me a shareable link to the video that's stored online, saving me a TON of time and energy.
FreeConferenceCall.com is a great free option for hosting international calls with a group. It allows you to record the sessions, mute listeners, and more. Everyone calls into the same line to talk. Easy peasy.
If you need a mic for better audio quality, Blue makes great mics. I use the Blue Snowball mic personally.
Landing Page Builders
LeadPages is the tool I am currently using to build landing pages. If you need a quick and easy way to get a landing page up and out into the world, it's a great option. They've done a lot of testing to make sure their templates convert well, and have lots of built in functionality. I wish the layouts were more flexible, but it's a great option for most people.
Unbounce is the landing page builder I used at my full-time job for many years. They have beautiful, flexible designs that allow you to build professional-looking landing pages from templates. Unbounce is made to be easy to use for anyone, so you don't need to know code to build them.
Accounting
FreshBooks is an online invoicing, time tracking and expense management service that helps people save time, get paid faster, look professional and focus on
what they love to do - their work. I used Freshbooks for a long time and loved it! Grab a free trial >>
Photo & Graphic Resources
My favorite programs for creating amazing graphics are PicMonkey and Canva. They work right in your web browser, are easy to use and free-to-cheap.
My 3 favorite sites for FREE, royalty-free (use them how you like) photos and graphics are...
• Unsplash http://unsplash.com/
• Pixaby http://pixabay.com/
• MorgueFile http://www.morguefile.com
To see my FULL LIST of free amazing stock photo sites (no opt-in required!) CLICK HERE >
Confession: I'm a big ol' book nerd and read as much as possible, so I create book lists over on Bookshop.org of books I love + new releases across genres for anyone that loves to read.
Plus, BookShop is awesome because it supports indie booksellers instead of mega stores and Amazon, so definitely give them a look if you like to support small biz!
My BookShop collection is at https://bookshop.org/shop/sociallyaligned
Note: Some, but not all, of the links on this page are affiliate links, meaning I may receive a commission on sales. However, everything listed here is a program I personally use and love, or that has come very highly recommended by close connections. I take the recommendations seriously and want to help you! Your cost is NOT impacted - you will not pay more by using my links. In some cases, you might even save money!