"What's Your Success Archnemesis?" Free Quiz
Take this fun one-minute quiz to discover your Success Archnemesis – the foe that has you feeling overwhelmed and overworked – and learn how to start thriving as the superhuman version of yourself instead!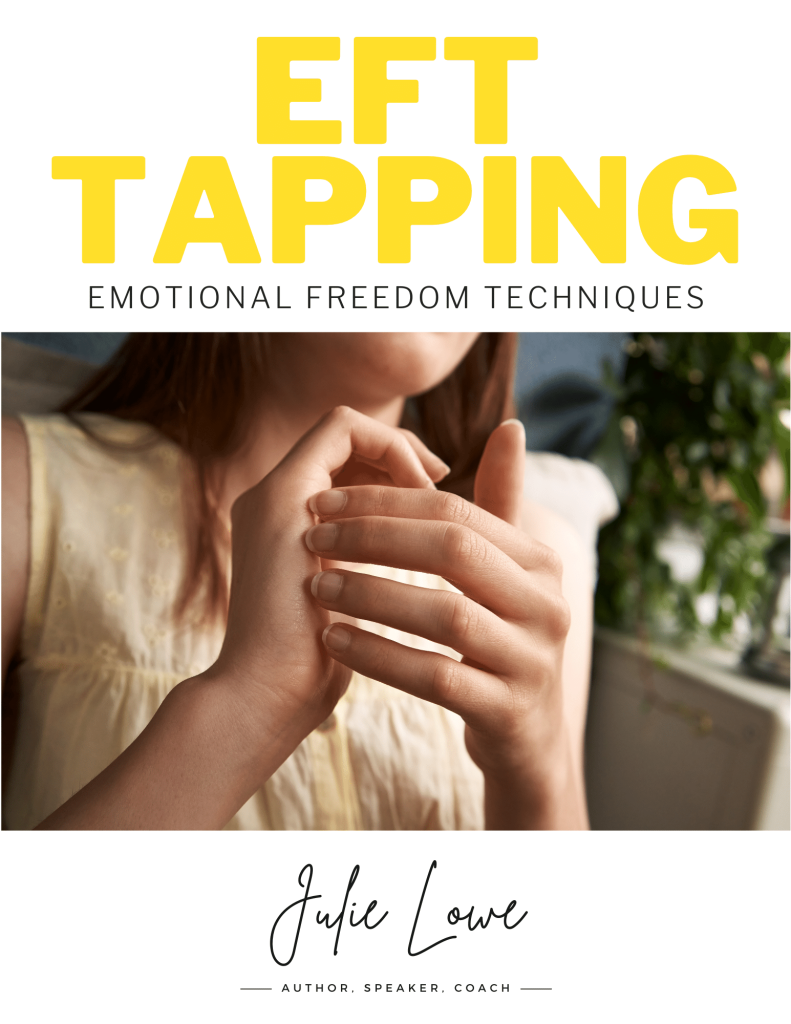 Learn EFT Tapping
With over 100 peer-reviewed studies on its effectiveness since its inception in 1995, Emotional Freedom Techniques (aka EFT Tapping) is a proven self-help technique.
In fact, it has even been shown to be more effective than cognitive behavioral therapy (CBT) with fewer sessions needed for results in a large-scale study on anxiety and depression.
Grab your FREE GUIDE to EFT Tapping here.
Retrain Your Brain for More Empowering Beliefs
Want an easy way to get out of autopilot mode in your life and become more aware of the thoughts running the show? A thought tracker may hold the key.
By simply tracking your thoughts for a week – both positive and negative thoughts – you will have so much insight into what thoughts are playing on repeat for you.
Experts estimate that the mind has 41-55 thoughts per minute. A thought when repeated over and over becomes a belief.
Since 95% of our thoughts are on repeat, the thoughts you 'subscribe to' each and every day will obviously affect your belief system and are affecting your current reality (a.k.a. your results in life and biz!).
A thought tracker is super simple. So simple that it would be easy to dismiss this idea and not follow through, but trust me on this one and give it a try and I promise you're going to be blown away by what you discover!
Throughout the day, just take a moment to ask yourself: "What am I thinking right now about this person/this situation/myself?"
Jot it down and start to tally up the repeating thoughts. Try to do this for at least 3 days, if not a full week.
Grab your FREE Thought Tracker today.